Classic furniture and its variety
 Classic furniture has a great variety and there is no single example that can typify stereotypical classic furniture.
Different types of classic furniture including Victorian classic furniture, Georgian classic furniture, Tudor classic furniture, Iranian classic furniture, Louis XV classic furniture, and French provincial classic furniture – the look and feel of furniture will vary considerably depending on the type of classic to which it belongs.
Classic or antique furniture
In saying that however, most classic furniture tends to share some similarities. Perhaps a common feature among classic furniture – be it a couch, a sofa, a bed, a table, a lamp, a mirror, a clock – is the fact it could look equally at home in a gallery or museum. Indeed, classic furniture tends to have a very elaborate edge – there is an ornate quality to the curves of the furniture, a richness to the materials used. In fact, some classic furniture might also be referred to as antique furniture.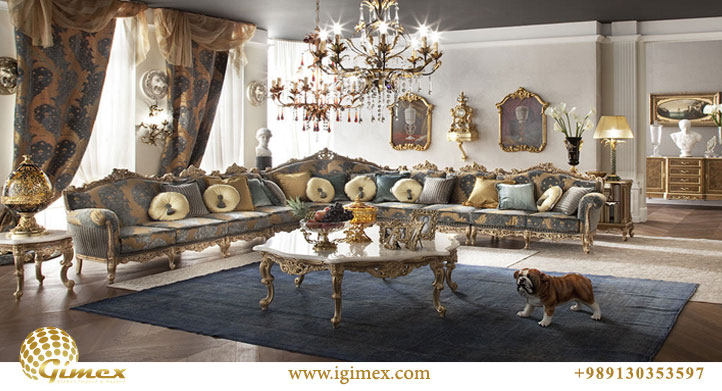 Classic Homewares
Those who appreciate classic furniture in their home usually opt for one of two approaches – either a subtle reference here or there, or a complete embracing of the classic furniture look. Both preferences can be incredibly tasteful and striking. Certainly classic furniture can look very at home in a contemporary, modern space. Consider clever ways to bridge the design divide – for instance a classic chair might be home
to a very on-trend cushion, or a classic clock might be mounted on a wall painted in the latest colors. Going down the path of singling out certain classic furniture pieces to complement a more eclectic or modern décor might also help the budget.
Make a dramatic home
A home that is entirely furnished with classic furniture will likely have a very dramatic and extravagant feel to it. It would be logical that a home owner who chooses classic furniture will also opt for classic finishes and accessories. If you're taken by a particular 'classic' period and you want to apply that look to your home from wall to ceiling, then it is worth further time researching other interior styling from that era as well. For example, what colors were prolific at the time, what lighting fixtures were considered most tasteful, was carpet preferred over floorboards, what artwork was most complimentary? By no means should you feel obliged to follow every suggestion, but certainly asking these questions could help influence how that overall classic feel is achieved.
If you do intend to create a very classically furnished home, then it is a good idea to look into budgets beforehand and decide whether or not all your furniture can afford to be original classics. If that is not realistic, then decide which classic furniture items must be originals, and which can afford to be quality imitation.